Whistleblowing in 6 minutes, relationship with general reporting and a software tool
Hosted by UTS, sign up below for one of our complimentary places.
By the end of the session you will have a handle on whistleblowing for your organisation. Includes a Q&A, key template documents and a tool.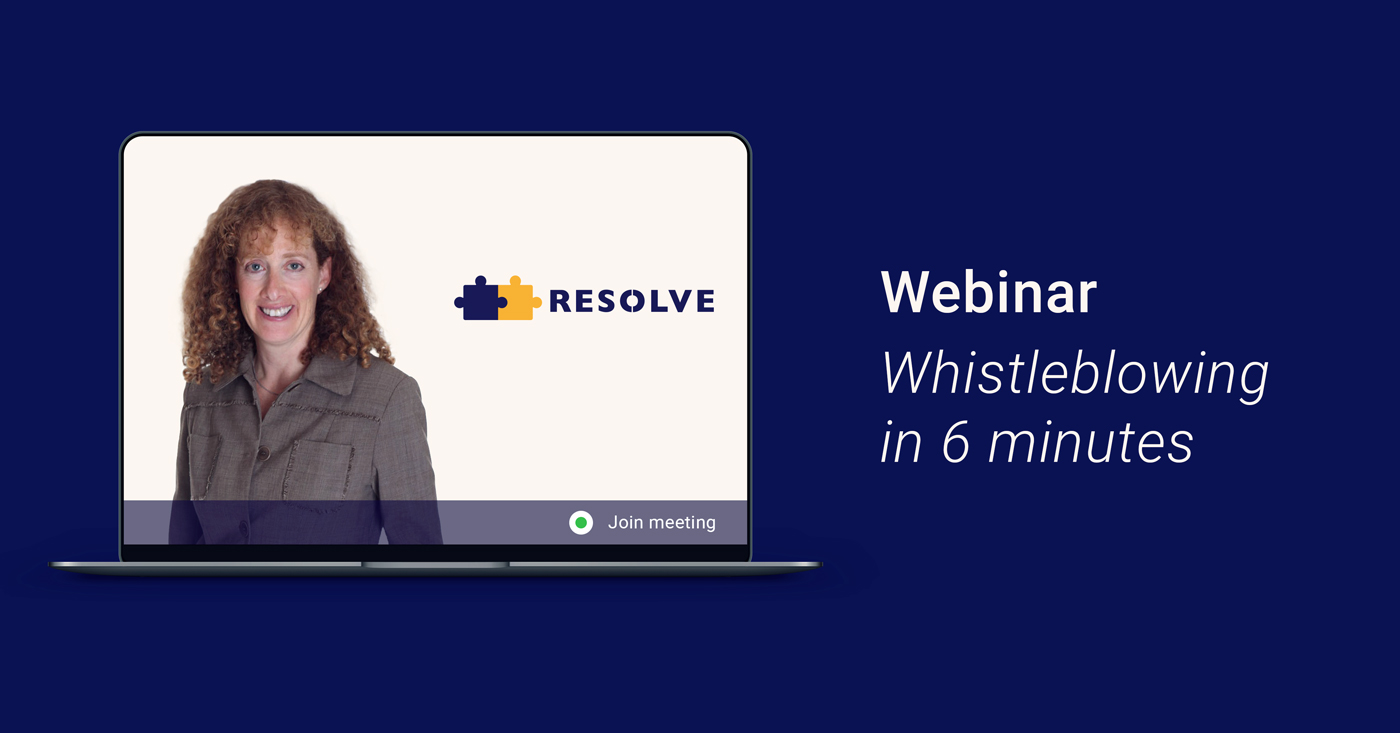 1PM • THU 14 MAY • 1 HOUR WEBINAR
UTS presents
In this interactive webinar Shirli Kirschner, will give a 6 minute overview of whistleblowing legislation and practical tips for implementing a whistleblowing system. A chaired discussion will follow with senior legal practitioners, Jacquie Seemann (Thomson Geer Lawyers) and Neil Napper (Lander and Rogers). The discussion will cover questions relating to whistleblowing legislation and implementation.
Shirli Kirschner, is a facilitator and dispute system designer and co-founder of Elker, an encrypted reporting platform. She will provide a nutshell guide for implementation of a system, the legislation and an overview of how this interacts with generalised workplace reporting.
What we'll cover
What is whistleblowing?
Who and what does it protect?
What are the touchpoints for compliance?
What is the opportunity for organisations?
Who should be involved?
What does a tool do?
Legal questions you may ask: What legal advice do you need? Resources? Training? An opportunity to unpack grey areas.
Application:  Board roles in whistleblowing. The role of legal, compliance, risk, senior managers and external advisers.
Q & A with Jacquie Seemann, Neil Napper
Q & A with two pre-emenint lawyers to ask questions specific to your needs.
Jacquie Seemann

Partner, Thomson Geer

Neil Napper

Partner, Lander & Rogers
Register for the webinar or more information
Registration for the public thorough the UTS website is $89. However, each presenter has sponsored a number of places, and is offering these for free on a first-come first-served basis. Sign up for one of these places below:

Privacy of your data
We require your information in the form above in order to submit an order on your behalf. Any information supplied will only be available to the Resolve Advisors team, the person who referred you to the webinar and UTS Legal Talks administration for the purposes of creating your ticket and issuing you an invitation.
Further information

Copy link to article
https://resolveadvisors.com.au/publication/whistleblowing-in-6-minutes-relationship-with-general-reporting-and-a-software-tool/